Hi All,
It's been a bit quiet lately, is anyone getting out at all. It's a shame that now the floods have finally receded and the rivers look to be in good shape it's turned bl@*dy freezing with a bit of snow thrown in for good measure.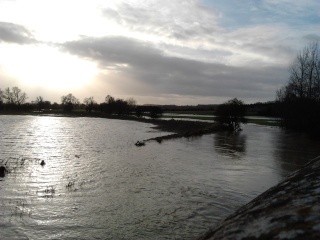 Welland over the banks in December.
As the levels settled a bit I've been out a few times, largely unsuccessfully, I'm not selling this well am I?!
I've tried a bit of piking on the Fenland drains.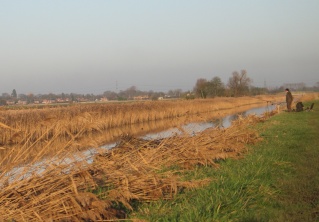 North Level Drain.
I've visited the Ivel and had a few modest chub and just this week after the first snowfall I got up early and got out to witness a beautiful sunrise over the snow laden fields in the Welland valley.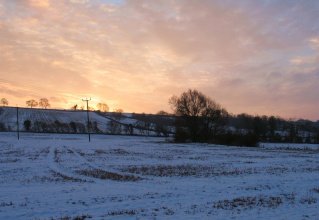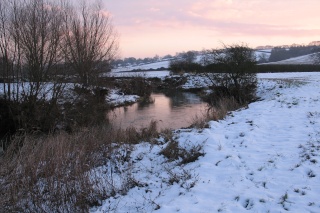 The day was complete when I managed several decent chub, including a couple of 'fours' and the last fish of the day was a fine Welland chub of 5lb2oz.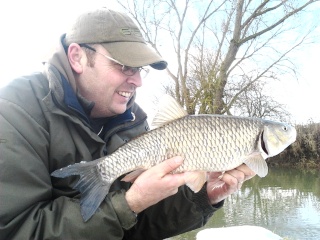 5lb2oz, Welland.
And finally, my most recent trip was a day on the Thames above Oxford. 2 hours driving through freezing fog followed by several hours on the bank with temperatures remaining well below freezing and then a 2 hour drive home in equally poor conditions. All for one missed chance!!!
Still, you've got to have a go haven't you?
Freezing day on the Thames.
Next week I'll be trying to grab a few hours on the way to work, 2pm starts, and hoping for a decent chub or two.
All the best for now,
Martin



Posts

: 45


Join date

: 2011-05-22


Age

: 46


Location

: Lincolnshire



well if i feel up to it i'll be going for a chuck on Sunday morn on my local Ribble just for the chub...time for the cheese paste an bread...

Mick
Cracking atmospheric pictures Martin. Well done on the chub

Mick, hope you feel better for Sunday

Admin




Posts

: 194


Join date

: 2011-02-02


Age

: 50


Location

: Too far away from the Dorset Stour :(



Agree with the Boss Tim nice pictures.Me i will be visiting hospital as i have been doing for the past month




Posts

: 71


Join date

: 2012-07-25


Age

: 69


Location

: Harrow. Middlesex.



Well hope you get sorted soon John
Admin




Posts

: 194


Join date

: 2011-02-02


Age

: 50


Location

: Too far away from the Dorset Stour :(



Hi Darren did you get my P.M...cheers...

Mick
Well i went this morning first 5 cast produced 4 chub smallest just under 2lb the biggest bang on 4lb then after that i had 3 brown trout. 3 of the chub were caught on bread flake the big one was on good old cheese paste plus the 3 trout were also on cheese paste, not a bad mornings work....cheers

Mick
He who dares Mick...nice result
Admin




Posts

: 194


Join date

: 2011-02-02


Age

: 50


Location

: Too far away from the Dorset Stour :(



Cheers mate i coughed up a couple of lungs in the process but it was good fun....

Mick


Similar topics
---
Permissions in this forum:
You
cannot
reply to topics in this forum